The atmosphere at Old Trafford on Saturday night after Cristiano Ronaldo's hat–trick has been described as 'stripped-back jubilation'. Jadon Sancho has had a good few weeks even if Manchester United's form, results-wise, hasn't been consistent enough.
After the full-time whistle on Saturday evening, the 21-year-old slowly walked all the way around the Old Trafford pitch, just soaking up the atmosphere.
Cristiano Ronaldo and Old Trafford
Paul Pogba described it after as a "beautiful atmosphere" and tweeted "Old Trafford energy is undefeated" and you got the sense Jadon was thinking the same thing right then.
That full-time whistle brought with it a raucous celebration. Hat-trick hero headed down the tunnel quickly, having been subbed off soon after his winning third goal.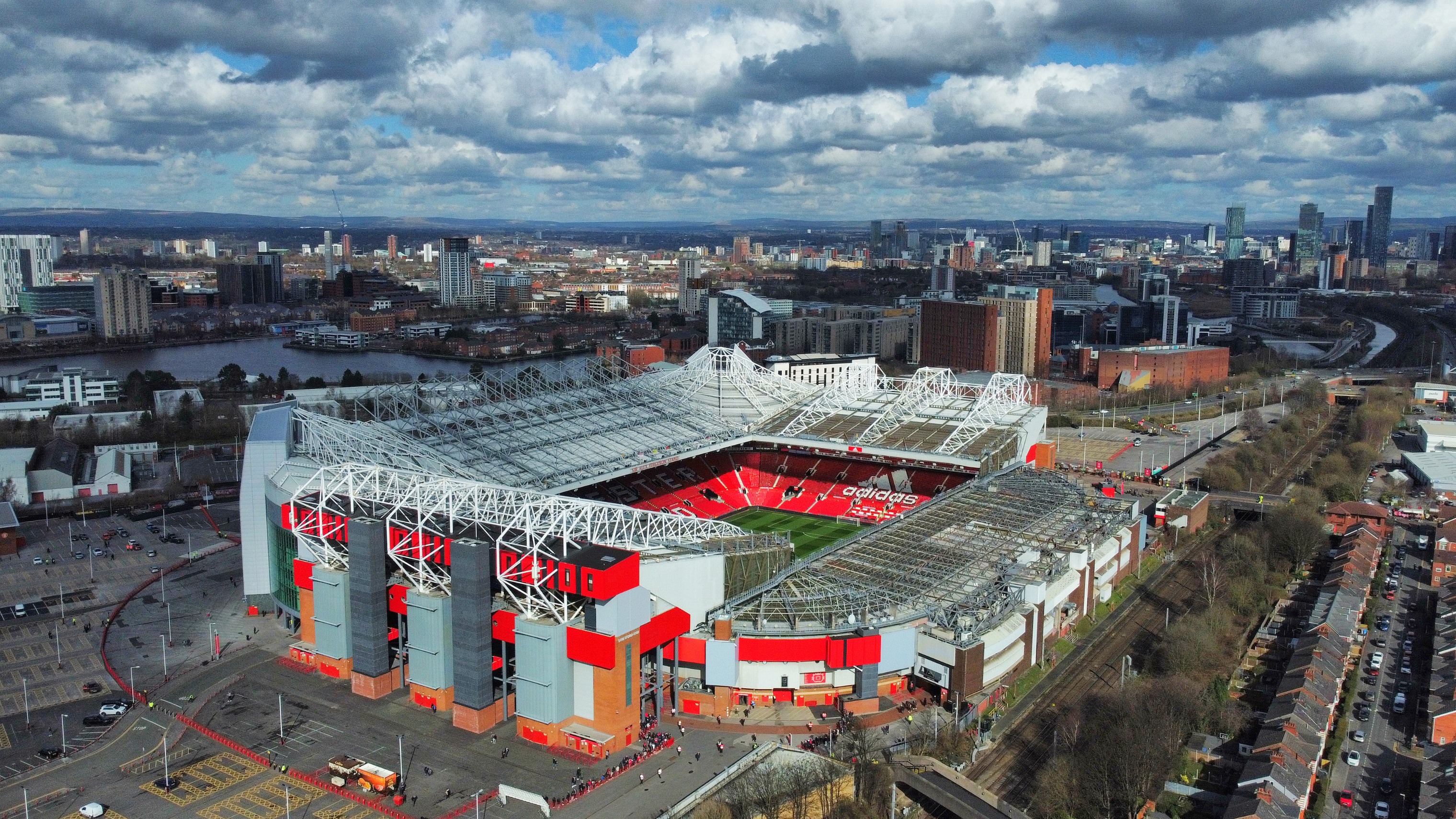 His expression was stern, but delight at his performance was still obvious from the way he pumped the badge on his chest and gestured gratefully at the Stretford End.
It's a privilege sitting about the tunnel. You get to have special moments with the team time and time again. We've seen it plenty this season.
There have been lows, of course, but some wonderful highs: the 3-2 comeback victory over Atalanta, Ronaldo's 95th-minute winner against Villarreal, the 3-2 triumph against Arsenal, and Marcus Rashford's 93rd-minute decisive goal against West Ham in January.
On each of those occasions, it's a privilege to see the players celebrate close up, to feel a connection as they walk down the tunnel, pumping fists and seeing 3,000 fist-pumping Reds in return.
These are the moments a football fan lives for, and it's a joy to see the players celebrate in the manner they do. It's a reminder that fan or player, the emotions are the same. It's the stripped-back jubilation.
From that seat above the tunnel, you learn how players and coaches respond to victory and defeat. Darren Fletcher rarely lingers – although it seems he'd like to – always gives recognition to the Stretford End and Stretford Paddock.
Harry Maguire makes a point to applaud all sides of the stadium. Scott McTominay seems to make eye contact with as many fans as he can. Raphael Varane has been a personal favourite, ever since his filmstar-esque suited unveiling back in August.
He's always beaming after a win, and almost seems brilliantly surprised by the thousands of bodies beaming back at him. As I say, these are the moments a football fan lives for, and they're worth cherishing.
It can be strange coming back to Old Trafford after the team has had a heavy or disappointing defeat away from home. You always wonder how the crowd will respond.
Read also: Africa could be hit hard by loss of Ukrainian grain exports — Kiel Institute
Will the pre-match roar be quite as guttoral as normal? Will people get in their seats as early as they would normally? Will the atmosphere endure or will frustrated groans begin to appear early on?
This match was perfect, in that sense. It was an important game against a top-four rival with no room for frustrated sentiment, and it was a 5.30 pm kick-off on a Saturday evening; there was plenty of time to get ready for this one.
It was about seeing a reaction, and United attacked well early on before Ronaldo thumped one past Lloris. Spurs equalised with Harry Kane's penalty but it felt at that point that United had been the better team and would find another goal before long.
Sancho set up Ronaldo and a lead at half-time makes an enormous difference. It's the difference between groans at the whistle and cheers, and the difference between a flat atmosphere upon the restart or an excitable roar.
Read also: Kenya: Gov't to equip beekeepers with new technologies in honey production
Maguire's unfortunate own goal brought things level again, but the conversation at half-time had been about Ronaldo and a hat-trick. The no.7 has missed too many chances in recent games. It just felt inevitable, and it was.

That it came from a corner was perfect for two reasons. First of all, we haven't scored many this season, and secondly, there is no panicking wait for a linesman's flag, no nervous half-celebration waiting for VAR.
Stripped back jubilation, again. That's what Saturday was about. Forget the bigger picture, forget past defeats, enjoy the moment because that Old Trafford energy Pogba speaks about… well, it's some buzz.
Harry Robinson