Over 30 people have reportedly feared dead in a capsized boat on the Volta Lake moving from Dzemeni to Havorkope in the Kwahu Afram Plains North District of the Eastern Region.
A report has it that rescue efforts are already underway to save others who were part of over 30 passengers who left an island for the journey on Volta Lake.
According to witnesses, on Thursday, April 14, between the hours of 4:00 pm and 5:00 pm, a sudden wind storm caused the boat to capsize drowning some of those on board.
According to reports, the incident occurred at Todzie where five females and two male adults drowned halfway into the journey after encountering a storm as the passengers struggled to swim to safety.
A few of the passengers managed to swim to safety ashore.
Seven people have been confirmed dead from the capsized boat on a journey from Dzemeni to Havekokpe on Volta Lake.
The ages of the deceased range from 31-60 years. The bodies have been deposited at a private morgue as investigations continue.
Drowning incidents are common in Ghana, especially in the southern regions.
Some drowning incidents
In October 2021, at least four other young people died when their boat capsized on the River Offin in the Ashanti Region.
Their bodies were pulled from the river after nearly three days of searching for those missing.
Read also: PlantVillage Nuru diagnostic app helps farmers control potato and sweet potato diseases
In March 2021, about 13 teenagers drowned at Apam Beach in the Central Region.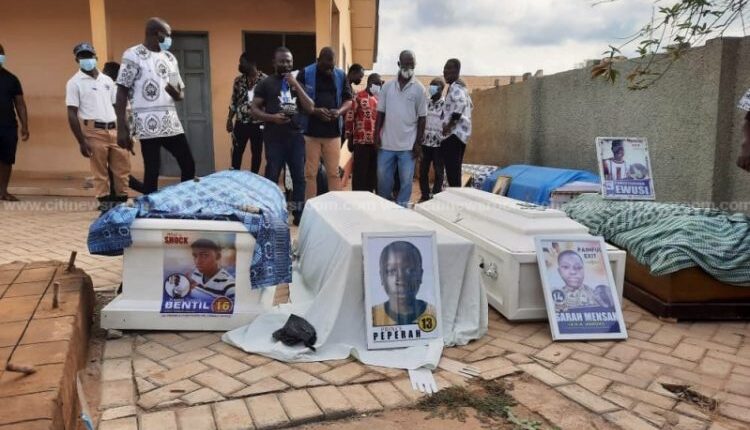 According to a police report, while the children were swimming, a high tide swallowed them up.
The timely intervention of a Good Samaritan saved the lives of two of them as they were rescued and sent to the St. Luke Hospital to be attended to.
But the rest could not make it.
Read also: Outlook of the global avocado market
The yearly ritual of drownings
Hundreds of deaths are recorded yearly due to drowning.
According to WHO data published in 2018, drowning deaths in Ghana reached 1,206 or 0.60% of total deaths.
The researchers used data from January 2012 to December 2018.